200 Series Land Cruiser CarPlay & Android Auto with Grom VLine (Lexus info too)
Here we're compiling a list of relative VLines and their compatibility. It was 2019 when they became available for Toyota, though we've been selling them for Lexus a little longer. We used to get mixed results and to be honest they were a little clunky back then. Some Lexus head units were made by different manufacturers for US from Aus too which caused problems. We have not seen this with Sahara/VX and confident with all compatibilities. All info is relevant for Gen 5 Lexus on (mostly) and Prado's etc are a work in progress. With over 350 VLines sold as of Feb 23 I am a world leader! The 200 series owners are my biggest buyers too
Chances are you are already looking for Groms VLine if you are here so we're concentrating more on which one is right for yours. Groms supply chain is smashed and they're struggling to keep up. They can not supply these in a commercial quantity so I'm constantly juggling which ones to order. The 5 and 6 are easily the fastest movers and make up the bulk of the shipment. There's now 32 variants mainly differing in the included harnesses and firmware. The hardware's the same.
So here are 5 of interest. But 1st a quick demo of CarPlay
Sahara makes up most VLine sales!
When deciding on which variant is right it's the radio's display we look at (not the maps), as well as the year. VLine does not come with a screen so yours has to work, and the examples given here may be from Lexus (hence the LEX part numbers) so ignore the colours, it's the layout. This determines what firmware is loaded and the right harnesses are assured. Now we know you want to see pics with VLine on but what we have to show you is radio mode.
1st, and the biggest seller is LEX5vl2 which does from 2007 up until sometime in 2009 when they got the factory USB port. This is also the last model where Grom's cheaper, audio only kits are compatible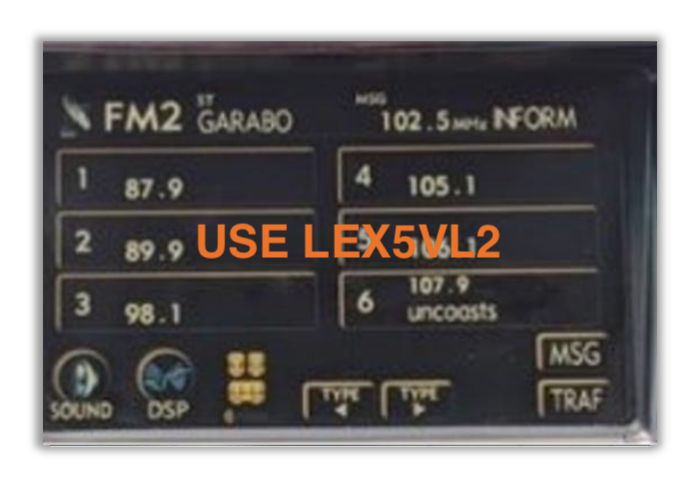 Next is the LEX6vl2 which as mentioned has the USB port. Note the tabs This VLine is confirmed in Prado's too with Nav & USB Input. Installing a LEX6, like others is a simple plug and play affair I do it here on my bench Unbox & Plug in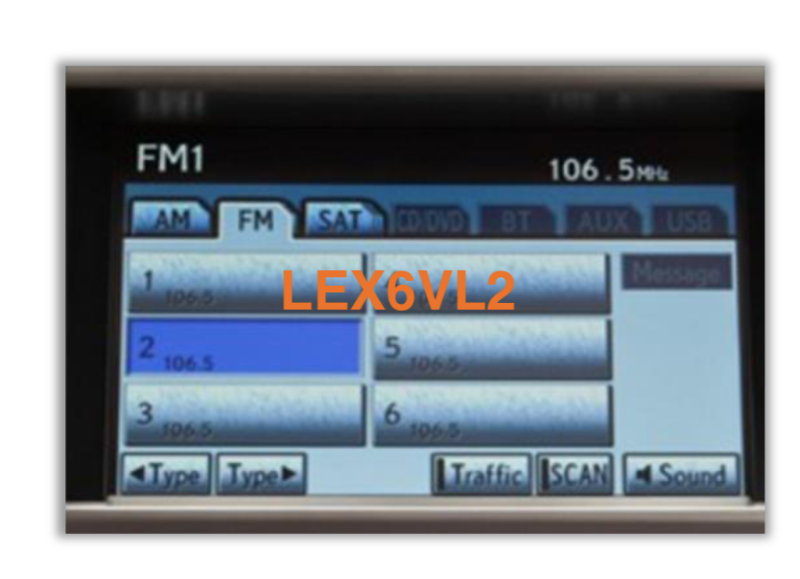 You'll notice the difference in the display where the different inputs are 'tabbed'. 7th Gen stereos finally get Bluetooth for music. Thats when we shift to LEX7Tvl2. They get even easier to install from here on as they now use your factory mic!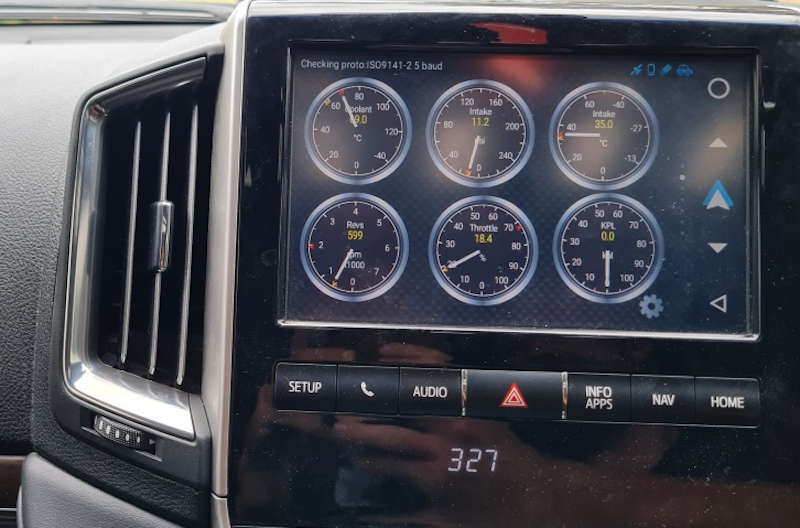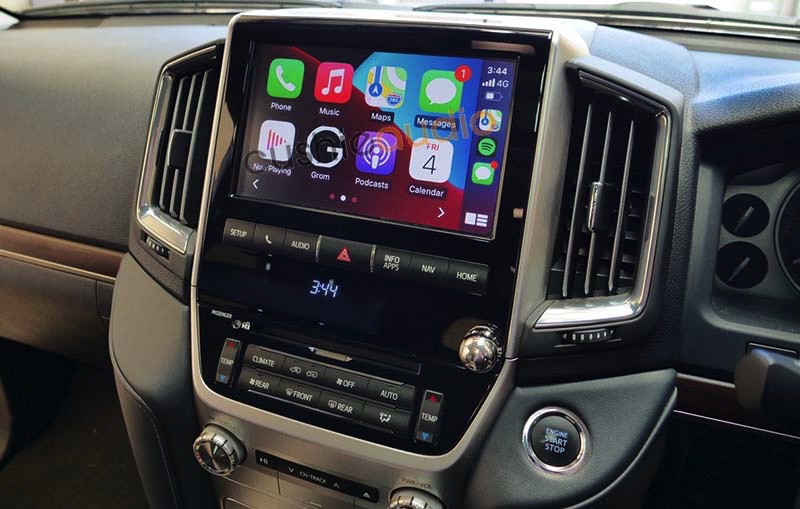 LEX8T is the same as 7T now as they homogenised the harness . They are catching up to the LEX5 in the amount of units sold!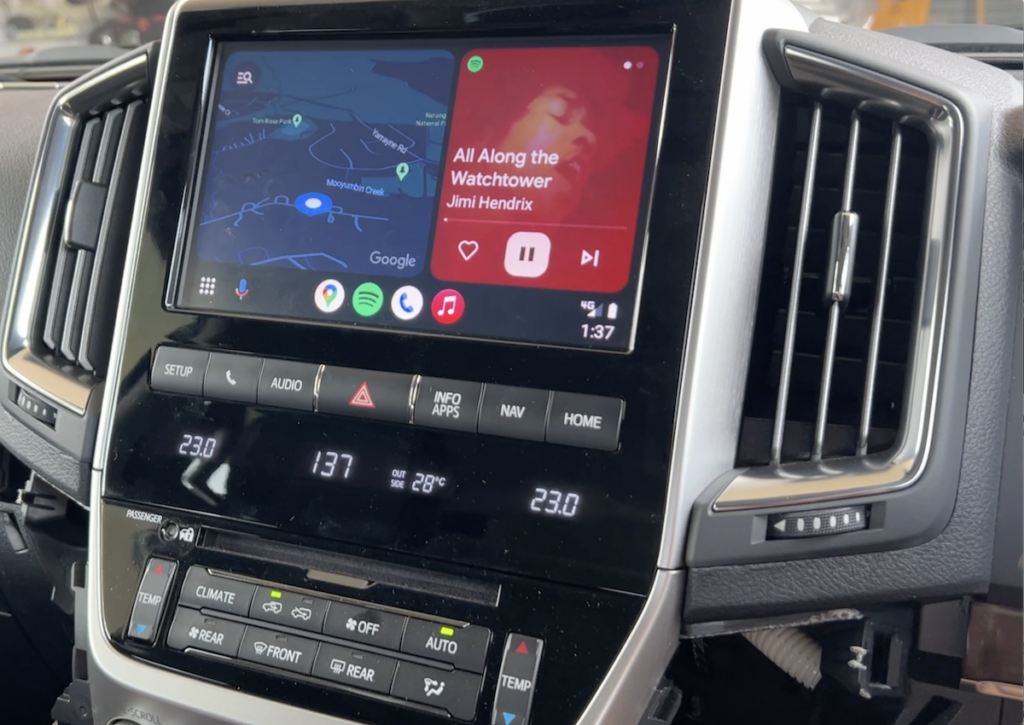 We got this review from Peter with LEX9T in his 2021 VX
hi i purchased the vline last year for my 2021 vx landcruiser.i installed myself with help from skot via emails.pretty straight forward.since then i have done updates and i have had no issues.skot is always willing to help and occasionally calls to check on system.i recommend that you get one of the vlines from skot and you will have no regrets.thanks
peter
Here's updating VLine from your Android Auto screen