Subaru McIntosh Radio Identification
It can be difficult to identify certains radios in vehicles as often times the radio model number is not displayed but just the brand name. This makes it hard then to know which car kit is compatible with your particular radio.
This blog post is primarily for Subaru owners with McIntosh radios. They are infamously difficult to identify (not unless you pull the radio out) except for the brand name "McIntosh aside from this there is little detail on the front of the stereo. So a picture is worth a thousand words. As we collect more pictures we'll post them here but for starters here are a couple we have that will help you to compare your radio with known model numbers.
McIntosh PF-28241
---
There are a few generations of PF-28241 radios but as far as we know there is really only a few cosmetic differences between them, if any at all. The only way to know the exact GEN model is to look at the label on top of the radio, which is accessible only by pulling out the stereo head unit.
These radios are also made in two different locations, China and Japan. This makes a difference in functionality of the GROM unit. If the head unit is made in China then it reportedly works without issue with all GROM units however if the unit is made in Japan there has been known limitations. In our experience the Japanese made PF-28241 are only stable with the GROM USB3 car kits. 

There are many  happy Liberty drivers in the reviews who specifically mention these and the Kenwood units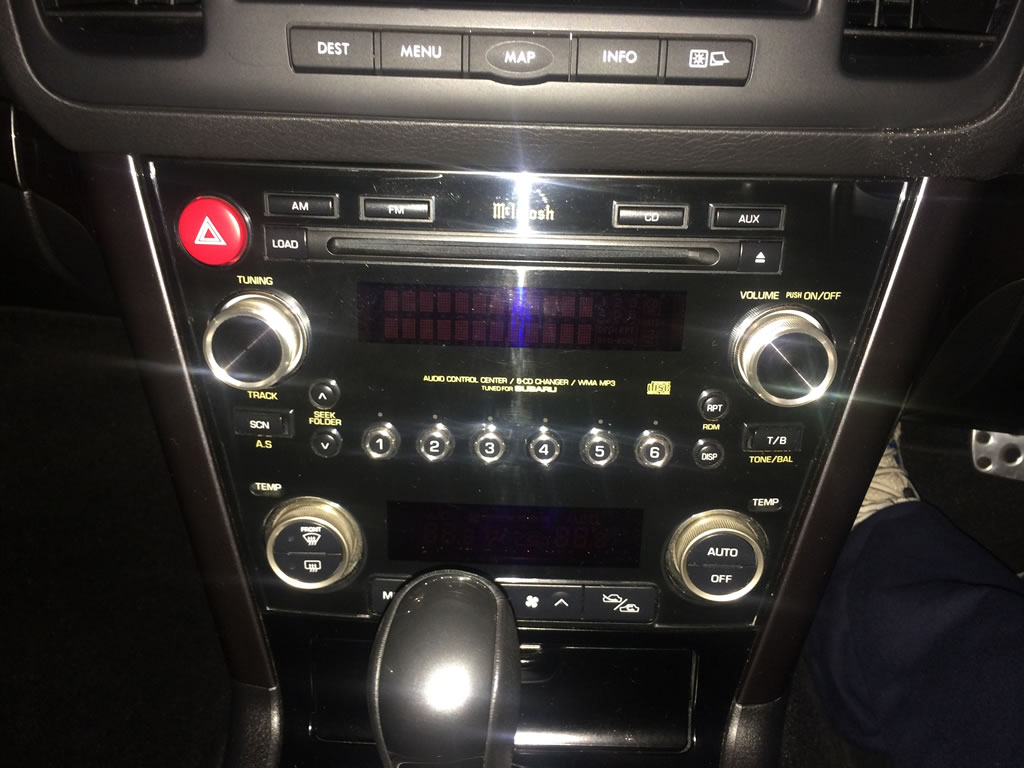 This radio is compatible with GROM  SUB08U3 and SUB08A1.
The SUB08B3 is still popular but stability issues arise from time to time.
McIntosh PF-25511
---
This radio is in much the same situation as the Japanese made PF-28241. It has been known to have limitations that prevent the stereo and steering wheel functionality from time to time with BT3. However the USB3 is great!
This radio is compatible with GROM SUB08U3 and SUB08A1.
The BT3 had some stability issues but the USB3 was rock solid in our test car. Thanks Xavyr!
The only McIntosh's we've seen compatibility issues with are MiniDisc ones imported from Japan